Sep 02, 2022 in News --> Legal News
Here's How Ontario's Hospital Staffing Shortages Threaten Patient Care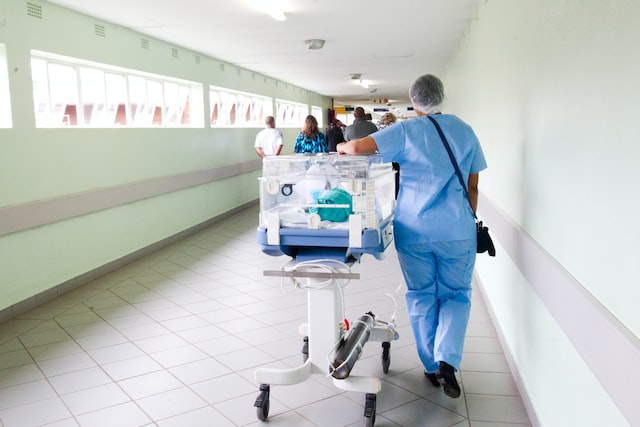 Overworked, sleep-deprived nurses have a "3.4 percent risk of error or near miss". It might not sound like much, but that translates to an average of over 30 mistakes per 1,000 shifts every day. That's the kind of risk patients in Ontario are facing right now.
Ontario's Nurse Shortages Aren't Getting Any Better
In an earlier article, we talked about a shortage of doctors and nurses causing "ER gridlock", and how patients are being made to wait in makeshift rooms in hospital corridors.
Since then, the University Health Network, a group of some of Toronto's largest hospitals, has confirmed that the intensive care units at Toronto General Hospital have been running at full capacity due to Ontario nurse shortages.
Cathryn Hoy, President of the Ontario Nurses' Association, says, "Nurses have been asked to work back-to-back shifts, sometimes for 24 hours straight. Some sleep at the hospital…others are called back in with as little as five hours between shifts."
The nursing shortage in Ontario hospitals shouldn't come as any surprise. As far back as September 2021, there were fears that hospitals have been "bleeding out" as nurses have quit in droves after two long years of battling the coronavirus pandemic (and continue to do so).
Unsurprising, then, that Ontario needs another 22,000 nurses to match up to the national average of nurses per capita.
Now, unions representing 120,000 healthcare workers are urgently calling attention to the staffing shortages that are causing ER and ICU closures. They are calling on the Province of Ontario to implement measures that will stem the exodus of healthcare workers over the last few months and bring in new talent.
Some of the measures they propose include:
Repealing Ontario legislation that restricts public sector wage rises to one percent.

Introducing financial incentives to encourage healthcare professionals to postpone retirements.

Fund on-site support systems, such as childcare.
They are also asking to provide financial assistance for healthcare workers that decide to study and practice in Ontario.
Is the Crisis Only Just About to Begin?
Sleep deprivation has been linked to "reduced job performance, reduced motivation, increased safety risks."
There are many studies demonstrating the correlation between tiredness, concentration, and errors. Some even say staying up for 24 hours is the same as having a blood alcohol concentration of 0.10 percent–that's greater than what's permissible under Ontario's impaired driving laws.
Delayed treatment due to staffing shortages also extends patients' hospital stays and raises the risk of death.
Filling the void left behind by departing healthcare workers with inexperienced staff or workers trained out of province raises concerns about the quality of care, too. Patients could be at risk if new healthcare workers are unfamiliar with Ontario's models of care.
There's No Room to Compromise on Healthcare Standards
Even seemingly minor mistakes in diagnosis and treatment can have life-altering consequences for patients. If you think that you or someone you know may have been injured due to the actions or omissions of a medical professional, talk to a medical malpractice lawyer.
Book a free, no-obligation consultation today to discuss your concerns with experienced medical malpractice lawyers.