Sep 23, 2021 in News --> Hospital & Nursing Errors
Staff Shortages Creating Dangerous Situations in Canadian Hospitals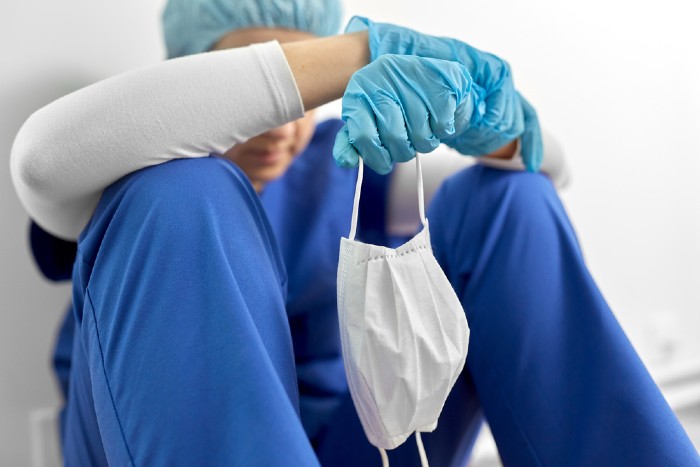 In March 2020, at the start of the COVID-19 pandemic in Canada, hospital systems across the country were in crisis. Emergency departments were overloaded with gravely ill patients and most elective procedures were postponed or cancelled. For every medical malpractice lawyer in Ontario, the question was: how will these new and unique challenges affect patient safety?
Eighteen months later, the answer to that question is painfully clear. COVID-19 has had a devastating impact on the stability of our healthcare systems, with new complications emerging all the time. Now, in the midst of a fourth wave of infections, hospitals are grappling with one of the most serious challenges to date: large and growing staffing shortages.
As every medical malpractice lawyer in Ontario knows, rested and attentive nurses and other hospital staff are essential to patient care. Even before the pandemic took hold, there was widespread concern that overcrowding in Ontario's hospitals would lead to burnout, resignations, and an influx of medical errors. After a year and a half of battling COVID with no end in sight, healthcare experts' gravest fears are coming true.
On September 12, CTV News reported that many nurses have resigned during COVID, and that many more may soon follow suit. Debra Lefebvre, a board of directors' member for the Registered Nurses Association, told the outlet that as many as two-thirds of Ontario nurses are seeking a career change due to 'unsafe staff ratios, working conditions, poor mental health and patient violence experienced during the pandemic.
The impact is already being seen in patient outcomes. One nurse told CTV that overwork has affected her job performance.
"I hate to admit it, but in the last year and a half, I have done more med errors than I have in my whole career, and I attribute that to… [the] times where I worked 120 hours in two weeks," the registered nurse, identified only as Anita, said.
Earlier this month in Kamloops, British Columbia, a 70-year-old patient died awaiting care in the emergency department waiting room at Royal Inland Hospital. Karen Bloemink, vice president of human resources, population health, and pandemic response for the hospital's health network, told CBC News British Columbia that "we are seeing elevated COVID-19 cases and this increase in cases does have an impact on our hospital services capacity and on services that are provided." The CBC also reported the hospital has been 'plagued with reports of understaffing and burnout in recent weeks' and that 'two-thirds of emergency nurses at Royal Inland Hospital have left their jobs in recent months, claiming they were exhausted and understaffed.'
As medical malpractice lawyers, our job is to represent patients who have been injured as a result of unreasonably substandard care during medical treatment. Ontario's hospital system is already struggling with the fourth wave of COVID infections amid new variants and plateauing vaccination rates. A sudden nursing exodus could exacerbate a situation that is already being described as a crisis.
As the Canadian Association of Emergency Physicians (CAEP) put it in a recent statement: "We are alarmed at the exodus of our colleagues. Morale and staffing are at all-time lows. When departments are unable to adequately staff, it creates a domino effect of reduced access to care, increased burden on the remaining nurses on shift, increased infection risk and decreased patient safety."
Contact Neinstein Personal Injury Lawyers if You've Been Hurt
If you've been injured in a medical setting, contact Neinstein today to schedule a free, no-obligation consultation with an experienced medical malpractice lawyer. Our team will review your case, assess the viability of your claim, and provide the guidance and advice you need to make informed decisions.
Image: Shutterstock