Feb 13, 2020 in News --> Hospital & Nursing Errors
Overcrowding in Ontario Hospitals Continues to Worry Medical Malpractice Lawyers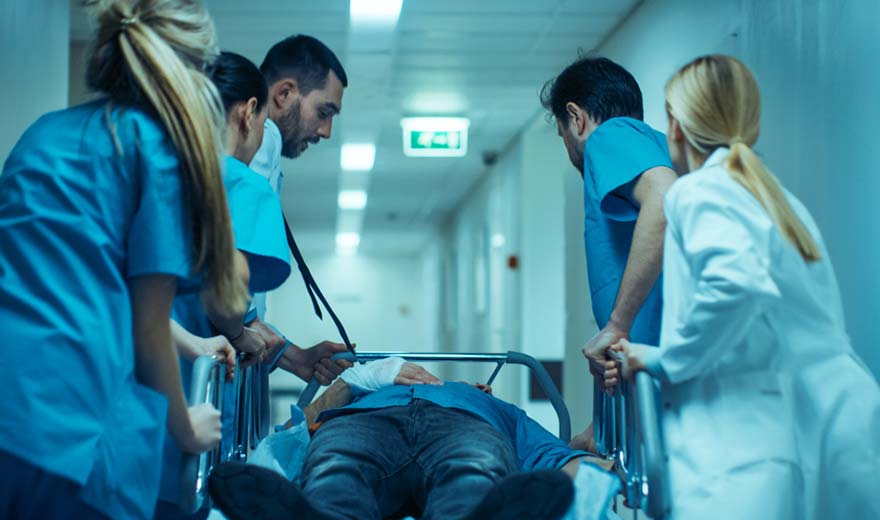 Personal injury and medical malpractice lawyers have been concerned about Ontario's hospital overcrowding issue for several years. Overcrowding puts hospital workers under added pressure and forces them to treat patients in what the province calls "unconventional spaces" such as hallways, staff rooms, and supply closets. This environment jeopardizes safety by putting patients at risk of infection, misdiagnosis, medical errors, and other accidents.
A new report from the CBC's investigative unit shows the full scope of hospital overcrowding in the province. The report looked at hospital occupancy during a 181-day period from January to June 2019. It found that 83 hospitals operated at over 100 per cent capacity for more than 30 days, that 39 hospitals operated at 120 per cent capacity for at least one day, and that 40 hospitals across the province averaged at least 100 per cent capacity during that period.
The most overcrowded hospital during the investigation period was Richmond Hill Hospital, which was over 100 per cent capacity for all but two days. Eight other hospitals spent at least 165 days over 100 per cent capacity, including Hamilton General Hospital, Centenary Hospital in Scarborough, and Greater Niagara General Hospital.
"For our staff who work in this environment, they would describe it as constantly working under crisis," said Mary-Agnes Wilson, Executive Vice President and Chief Operating Officer of Mackenzie Health, which runs Richmond Hill hospital, to the CBC.
Unfortunately, there is no reason for medical professionals, medical malpractice lawyers, or Ontario's patients to expect improvements. Hospital overcrowding is caused primarily by two issues. The first is a lack of acute care hospital beds. Over the last two decades, Ontario's population has grown by about three million; the number of acute care beds has remained unchanged at about 20,000, according to the CBC. No other province has fewer beds per capita.
The second issue is a lack of alternate care resources. Roughly one-in-six hospital beds are occupied by patients who don't require acute care but can't be discharged alone. These patients should be placed in long-term care, home care, or another continuing care setting, but space is simply not available. In September 2019, there were around 5,300 such patients across the province, according to numbers provided to the CBC by the Ontario Hospital Association.
Ontario's population is both growing and aging rapidly. The provincial government has pledged to ease hospital overcrowding and put an end to hallway medicine, but its efforts have had little impact so far. For the foreseeable future, patients who are affected by overcrowding will have to endure extended wait times and treatment in hallways.
If you or a member of your family has been injured in a medical setting, contact Neinstein Medical Malpractice Lawyers today to schedule a free, no-obligation consultation with our team of experienced medical malpractice lawyers.