Jan 28, 2020 in News --> Hospital & Nursing Errors
Hospital Overcrowding, Acquired Infections, and Medical Malpractice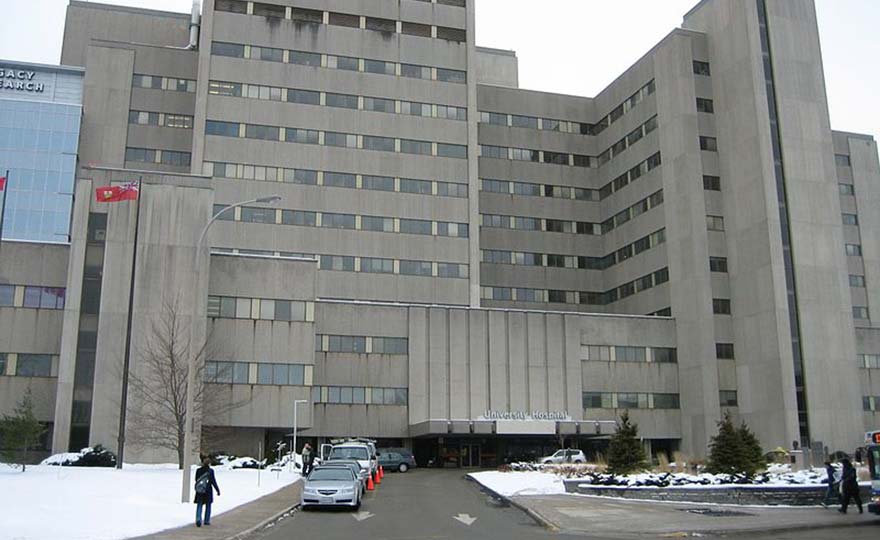 Last month, the CBC reported that 28-year-old Kendal Winegarden, a patient at University Hospital in London, Ontario, was placed in a conference room for eight hours while recovering from surgery. Treating patients in unorthodox locations has become common in Ontario as hospitals around the province struggle with overcrowding. Unfortunately, Winegarden has a history of medical issues – the surgery was her fourth major operation in five years – including a tendency to develop infections. Her placement in an unsanitary setting may have put her at risk, a scenario that will be familiar to any hospital error lawyer.
"There's no call bell for the nurse, no working phone, nowhere to go to the washroom, no place to wash hands," Winegarden's mother, Karen Creasor, told the CBC. "The room was filthy."
"It was filled with dust, chairs, no windows, and they opened medical supplies that had been transferred to her room onto a towel on the table," Creasor continued. "Because of her issue with infection, that's a concern."
As we have discussed before, hospital-acquired infections can lead to medical malpractice lawsuits when they are the result of a medical facility's negligence or sub-standard care. As in all medical malpractice cases, your hospital error lawyer would need to prove that the care you received fell below an acceptable standard, and that the injuries incurred were reasonably foreseeable.
Julie Trpkovski, vice president of the London Health Sciences Centre, told the CBC that overcrowding in her hospital network has made hallway medicine unavoidable.
"LHSC has been experiencing longstanding, significant pressures in our overall capacity, causing us to frequently operate at over 100 per cent capacity," she said. "We understand that receiving care in unconventional spaces is not an ideal experience for patients and families and we strive to ensure that the [Hallway Transfer Protocol] policy is used as it is intended – to be a short-term measure."
Hospital overcrowding has been linked to infection by numerous sources. One Finnish study concluded that "ward overcrowding was... associated with higher prevalence of infectious diseases among patients" and recommended "minimizing overcrowding in hospital wards" to improve health outcomes among patients and staff. In 2004, the Irish Times reported 'overcrowding in hospitals is one of the main reasons why the Republic has a high level of infection,' according to an infectious disease expert.
If you or a member of your family has been injured as a result of the negligence or mistakes of a medical professional, contact Neinstein Medical Malpractice Lawyer to schedule a consultation with an experienced hospital error lawyer. Our team will assess the validity of your claim and provide guidance and advice on your road to recovery.
Image Credit: Nephron/Wikimedia Commons