Sep 03, 2022 in News --> Legal News
Court of Appeal Finds Doctor "Sufficiently Involved" Liable in Medical Negligence Case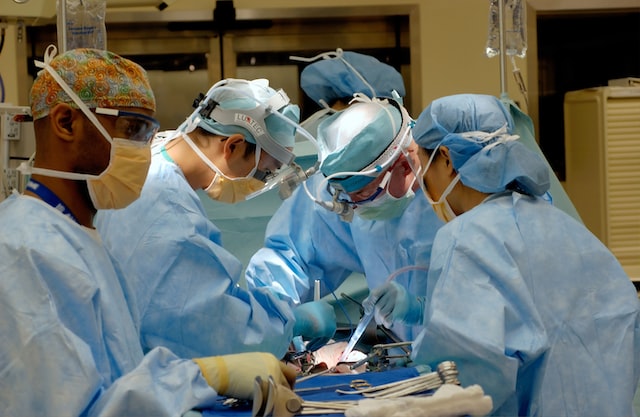 The Ontario Court of Appeal brought an end to a family's wait for justice in a medical malpractice suit after 20 years. And its ruling that doctors can be liable for medical negligence even if they were not in charge of the procedure could have significant ramifications.
Medical Negligence Leaves Woman in a Wheelchair for Life
Stevenhaagen Estate v Kingston General Hospital involves the case of Ms. Julia Stevenhaagen, who suffered an aortic rupture during an angioplasty in 2002. The appellants, Dr. McLaughlin, an interventional cardiologist, and Dr. Sternbach, a vascular surgeon, attended to the emergency.
Dr. McLaughlin stemmed the bleeding but decided against moving her to OR to avoid interfering with the procedure. He requested Dr. Sternbach's presence, who, upon arriving, agreed with the decision not to move Ms. Stevenhaagen. Neither doctor recommended getting a cardiovascular consult.
Dr. Sternbach proceeded to insert a Cook stent to stop the bleeding, though the stent is not designed for that purpose. It constricted blood flow to the lower parts of her body, causing neurological injury leading to paraplegia.
The Decision to Not Get a Cardiovascular Consult
Justice Trotter, delivering the judgment of the court, noted that the trial judge was fair in finding that the cardiovascular consult should have occurred immediately when the emergency arose. He agreed that Dr. McLaughlin "fell below the standard of care by failing to consult with a cardiovascular surgeon" twice–first when the aorta ruptured, and second when the Cook stent was inserted.
The court further agreed that Ms. Stevenhaagen was denied the "gold standard" treatment owed to her in these circumstances–an open-heart surgery. Toronto General Hospital had "vast resources available", including the services of a world-renowned cardiac surgeon.
Dr. Sternbach's Liability for Having "Supported" the Decision
The court dismissed Dr. Sternbach submissions there was insufficient evidence "to find him liable for a decision that was Dr. McLaughlin's to make." Though Dr. McLaughlin was the primary doctor, both had consulted with each other before agreeing on the course of action.
What's more, "Dr. Sternbach was not only supportive of Dr. McLaughlin's decision; he played a critical role in facilitating it." The court found Dr. Sternbach "sufficiently involved" in the decision-making and, therefore, liable.
What Does This Mean for You?
Stevenhaagen v Kingston General Hospital sets a precedent that doctors, even when they are not in charge of the patient, can be held liable for medical negligence.
Does this decision case impact your medical malpractice claim? Talk to our medical malpractice lawyers to find out if this decision has any bearing on your claim.
Book a free, no-obligation consultation with our medical malpractice lawyers.