Jul 29, 2021 in News --> Delayed Treatment
Quebec Woman Dies After Long Wait on Emergency Department Floor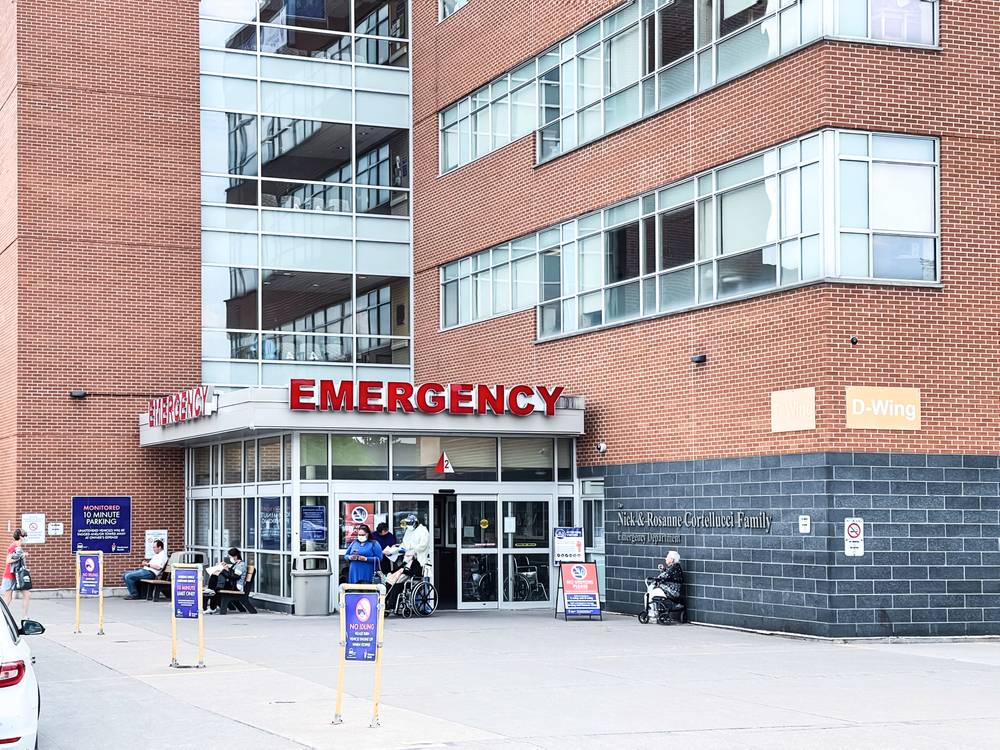 Delivering prompt, effective treatment is an important part of providing an appropriate standard of care to hospital patients. When the failure to deliver treatment in a timely manner leads to serious injury or death, a medical malpractice lawyer may be able to secure compensation on behalf of the injured patient and/or their family.
In June, Anne Pommainville, a 58-year-old woman from Gatineau, Quebec, was left lying on the floor of Hull Hospital's emergency department. She was unable to sit in a waiting room chair due to extreme stomach pain, CBC News Ottawa recently reported, and the hospital failed to provide her with either a bed or a stretcher to lie on. Instead, a makeshift bed was created using blankets.
After several hours of waiting, Pommainville's husband, Jacques Richard, moved her to the car. He went back and forth between the vehicle and the waiting room to ensure she didn't miss her chance to see the doctor. When she did eventually see the doctor, she was transferred to Gatineau Hospital to undergo a surgery.
It was nearly 48 hours before the family learned of the transfer, at which point Richard received a call informing him that Pommainville's heart had stopped, and that staff were unable to revive her.
It is unclear whether the delayed treatment directly contributed to Pommainville's death, but the care she received at Hull Hospital may well have fallen below an appropriate standard of care.
"I've been a spokesperson for almost 25 years," patient advocate Paul Brunet told the CBC. "I've rarely seen that in a hospital in the west, in Canada, in Quebec, that we haven't been able to find a single stretcher and a single bed."
Proving that medical malpractice has occurred is a significant challenge in Canada, as every Toronto medical malpractice lawyer knows. It is not enough to establish that the standard of care has been breached; medical malpractice lawyers must also prove that damages were incurred and that the breach was the proximate cause of the damages. None of this has yet been established in Pommainville's case.
Further, Pommainville's family seems unlikely to pursue legal remedy for her death.
"To see that we have people lying on the floor in a waiting room in intense pain because there is no stretcher, because there is no room, because they are overwhelmed," said her niece, Veronique Richard, to the CBC. "The goal is not to throw stones at employees, nurses, attendants, administrative officers, doctors. … They work under ridiculous conditions."
Still, issues such as understaffing and overcrowding can create conditions in which medical malpractice is more likely to occur. The Centre intégré de santé et de services sociaux de l'Outaouais, the area's local health unit, has launched an investigation into the event. With luck, it will be able to remedy some of the systemic challenges that created this tragic situation.
Contact a Medical Malpractice Lawyer Today
If you or a member of your family has been injured in a medical setting, contact Neinstein Personal Injury Lawyers today to schedule a free, no-obligation consultation with an experienced medical malpractice lawyer. Our team will review your case, assess the viability of your claim, and explain the next steps in the legal process.
Image: Shutterstock