Dec 23, 2020 in News --> Delayed Treatment
Bad Advice Leads to Significant Malpractice Claim in Nova Scotia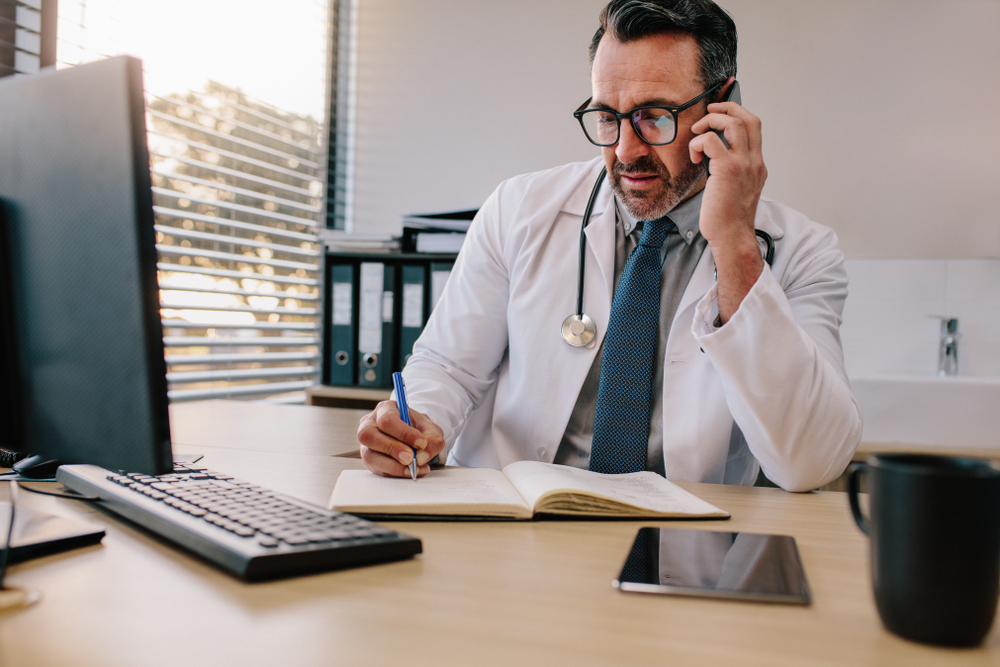 Recently, our blog focused on doctor-patient communication and the serious health outcomes that can result from poor communication. This week, we review an example of poor doctor-patient communication that caused lifechanging injuries. We will also touch on how a medical malpractice lawyer can help secure compensation for patients injured in similar circumstances.
The case in question took place in Halifax. In January 2012, 59-year-old David Robbins had 'what should have been a fairly routine hip replacement surgery,' according to CBC News Nova Scotia. The surgery went as planned. However, several days later, Robbins began to experience pain while performing rehab exercises. He called his surgeon, Dr. Michael Gross, but was unable to reach him. He spoke instead to Dr. Arpun Bajwa, the on-call orthopedic resident.
Exactly what was discussed on the phone call was at the centre of the ensuing legal dispute. Robbins claimed that Dr. Bajwa was dismissive and provided little guidance. He testified that she told him: "It doesn't sound like anything serious, stay home, do your exercises and everything should be fine."
Dr. Bajwa disagreed. She recalled telling Robbins to contact his family doctor or visit the hospital emergency room. When she was later questioned about the case by senior hospital staff, she drafted a letter which began: "This letter is written for my lawyer in the event legal action is pursued against me with respect to patient Robbins, David."
After three more days of pain, Robbins once again contacted the hospital. He was instructed to come in. When he arrived, he was referred to a vascular surgeon and diagnosed with arterial clots in both legs. He underwent surgery to address the clots the next day, February 10. Unfortunately, the doctors were unable to save his left leg, which was amputated below the knee on February 18.
Mr. Robbins and his medical malpractice lawyer filed a claim against Dr. Bajwa and Dr. Gross. Because most of the facts of the case were not in dispute, Justice James Chipman was left to determine whose testimony was more convincing. He ultimately found Mr. Robbins to be "both reliable and credible," and determined that Dr. Gross was not in any way negligent. He was less sure about Dr. Bajwa.
"I am dubious about her denial that it was, in fact, written 'for my lawyer in the event legal action is pursued against me,'" Justice Chipman said, per the CBC. "I would add that I am similarly sceptical that she wrote this letter at a time when she says she cannot recall knowing whether or not Mr. Robbins' left leg had been amputated."
With liability determined, Justice Chipman's only remaining duty was to assign compensation. He awarded $210,000 in general damages and more than $417,000 for future care.
When poor communication or any other form of physician negligence leads to serious injury, patients are within their rights to pursue fair and reasonable compensation. An experienced medical malpractice lawyer can help injured patients understand their legal options, compile a convincing case, and connect with expert witnesses.
If you've been injured in a medical setting, contact Neinstein Personal Injury Lawyers today to learn how our experienced team can help.
Image: Shutterstock