Jun 30, 2021 in News --> Surgical Malpractice
Medical Negligence Case in Washington State Highlights Importance of Post-Op Care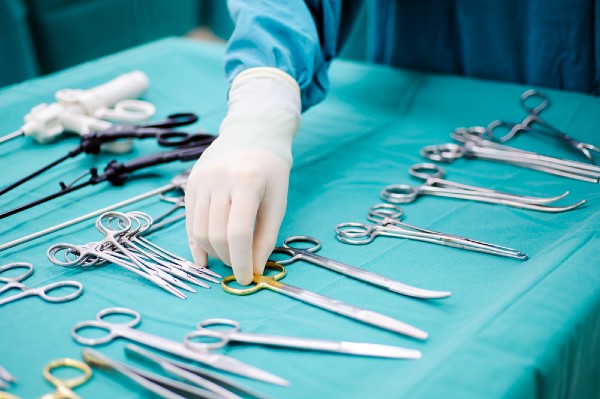 A recent medical malpractice case in the State of Washington highlighted the critical importance of post-operative care following major surgeries. As all surgical malpractice lawyers know, the fact that the patient in this case was a prisoner in the state's Department of Corrections (DOC) should have had no bearing on the quality of care he received.
In summer 2018, John Kleutsch, an inmate at Monroe Correctional Complex in Monroe, Washington, underwent outpatient cancer surgery and was discharged to the correctional facility's infirmary for recovery. The incision in his abdomen failed to heal properly, and eventually became 'puffy, oozing, and tender,' according to reporting from the Seattle Times. Kleutsch complained of 'excruciating pain,' according to the lawsuit filed by his widow, but received no more than over-the-counter Tylenol as treatment.
Eventually, a nurse expressed concern that fluid was building up in Kleutsch's abdomen and suggested transferring him to a hospital. This suggestion was turned down by the facility's medical director at the time, Dr. Julia Barnett.
Kleutsch was eventually unable to consume solid food and was reliant on intravenous feeding. At one point, attending medical staff forgot to feed him for more than a day. When he became dehydrated and clammy, he was finally sent to a local emergency department where he died of 'septic shock, acute pancreatitis and a perforated intestine – conditions never diagnosed at the prison,' the Times reports.
Kleutch's widow, Julia Kleutsch, filed a lawsuit against the state DOC, which has since admitted to medical negligence and will pay the family $3.25 million in damages.
"John was treated inhumanely and suffered terribly before he died," Mrs. Kleutsch said in a statement. "The Department told me nothing about Dr. Barnett failing to provide basic medical care to John or that it cased his death. No family member of an inmate should be kept in the dark the way the Department kept me in the dark about John."
For surgical malpractice lawyers, John Kleutsch's case is a perfect illustration of the vital need for quality post-operative care. Surgical treatments don't end when the patient is wheeled out of the operating room; it is the responsibility of all attending care providers to ensure the patient's recovery progresses smoothly. When that post-operative care is negligent, injuries like those experienced by Mr. Kleutsch can occur.
Contact Neinstein Medical Malpractice Lawyers
If you or someone you know has experienced injuries as a result of negligence or malpractice during or after a surgery, contact Neinstein Medical Malpractice Lawyers today to schedule a free, no-obligation consultation. Our experienced team of surgical malpractice lawyers will review your claim and explain your legal options.
Image: Shutterstock