Aug 05, 2021 in News --> Privacy Breach
Privacy Breaches and Medical Malpractice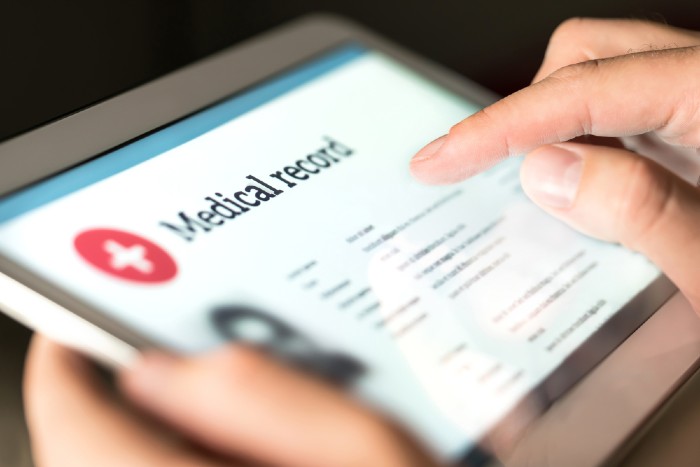 As medical malpractice lawyers, our team represents clients who have incurred damages in medical settings. Most often, these damages are physical in nature – the majority of our clients have experienced catastrophic birth injuries, brain injuries, spinal injuries, etc. However, certain breaches of the appropriate standard of care, including privacy breaches, can also cause mental and financial damages.
In Canada, personal medical records are protected from misuse by a variety of provincial and federal laws. But that hasn't stopped Canadians from worrying about the security of their private information. According to a recent survey of Canadian patients by software vendor Capterra, the results of which were reported by Canadian Lawyer, 51 per cent of respondents had 'concerns about the protection of data shared with their doctors,' and 61 per cent were concerned about 'sharing their medical history with an AI-powered virtual assistant,' which has become much more common during the COVID-19 pandemic.
These concerns are well-founded: although significant privacy breaches in Canadian healthcare systems are relatively rare, they are certainly not unheard of. One such breach impacted more than 3,000 patients in Alberta. More recently, an employee of Horizon Health Network was fired after they "inappropriately accessed" the personal health information of more than 1,250 patients at Charlotte County Hospital in St. Stephen, New Brunswick, according to the CBC.
The province's Ombud's Office, which investigates public complaints about government services, received a number of complaints from affected patients, prompting a response from interim ombud Charles Murray.
"The law and policy have long regarded health information as some of the most intimate information, which is deserving of some of the highest levels of protection in our systems," he said. "So both the statutes and the policy scheme recognizes that by their very nature, invasions into persons' health information are serious and need to be dealt with seriously."
Medical privacy breaches can cause a variety of damages to affected patients, as medical malpractice lawyers know. The exposure of personal medical information can cause deep embarrassment or mental anguish, whether or not the information is made widely public. More tangibly, leaked medical records can facilitate identity theft or allow patients to be targeted in financial exploitation schemes.
The bottom line is that healthcare providers have a duty to protect patients' privacy, and the failure to do so is a breach of the standard of care.
If you or a member of your family has been affected by a medical privacy breach or has been injured in any other way in a medical setting, contact Neinstein Personal Injury Lawyers today to schedule a free, no-obligation consultation. Our experienced team of medical malpractice lawyers will review your case, assess the viability of your claim, and provide the guidance and advice you need during your recovery.
Image: Shutterstock