Jun 17, 2021 in News --> Privacy Breach
Neinstein's Nicholas Sampson Discusses Client Privacy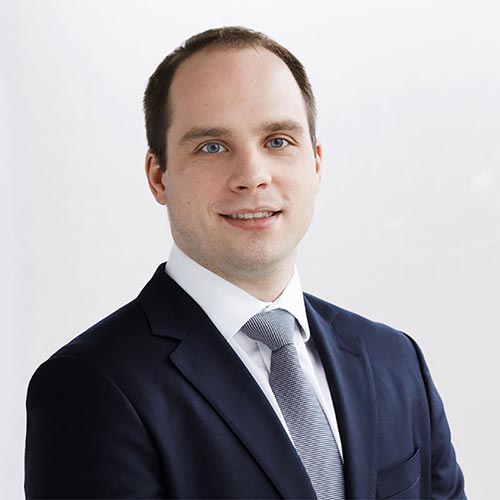 Last month, Neinstein Medical Malpractice Lawyers associate Nicholas Sampson spoke with Canadian Lawyer magazine about the critical importance of protecting clients' privacy rights during the discovery phase of personal injury and medical malpractice lawsuits. He noted that Neinstein has always prioritized plaintiff privacy and that recent societal and technological events, including an ongoing user data dispute between Apple and Facebook, have made this more of a point of emphasis than ever before.
"Protecting [clients'] privacy is part of the service we provide," Sampson said. "We're retained by people who have been seriously injured and those injuries have changed their lives. We don't want to make things worse for them than they already are by having private information that isn't relevant disclosed to other parties and potentially becoming public if they're admitted into evidence in the court."
As an example of the firm's commitment to client privacy, Sampson cited a recent birth injury case in which the defendant requested records from the Children's Aid Society. The Neinstein team opposed the request on the basis of relevancy, and a judge agreed that the records weren't relevant. In successfully arguing against the request, Sampson leaned on Rule 29.2.03 of the Rules of Civil Procedure, which states that production requests can be opposed if the evidence being sought is available through less invasive means. This rule can also be used to 'restrict the disclosure of records that contain highly personal and private information when production would be prejudicial and/or the information sought can be obtained from less intrusive sources,' Canadian Lawyer explained.
"We take the privacy of our clients very seriously and our position was the CAS records are highly invasive in terms of the personal information they contain, and disclosure of that information wasn't relevant to the litigation," Sampson said. "To the extent there may be some relevant information in those records, it could be obtained elsewhere from records that had already been produced."
Contact Neinstein Medical Malpractice Lawyers to Learn More
At Neinstein, our team of experienced medical malpractice lawyers is committed to protecting our clients' rights and ensuring they have access to the maximum compensation that they deserve. Part of our responsibility to our clients, as Nicholas Sampson stated, is to protect their privacy during disclosure and beyond. When accident victims are dealing with life changing injuries, the last thing they need is for private and possibly prejudicial information to be unnecessarily disclosed.
Contact us today to schedule your free, no-obligation consultation.
Image: Shutterstock