Jul 12, 2018 in News --> Obstetrical Malpractice
Study Reveals Rising Trauma Rates in Forceps Deliveries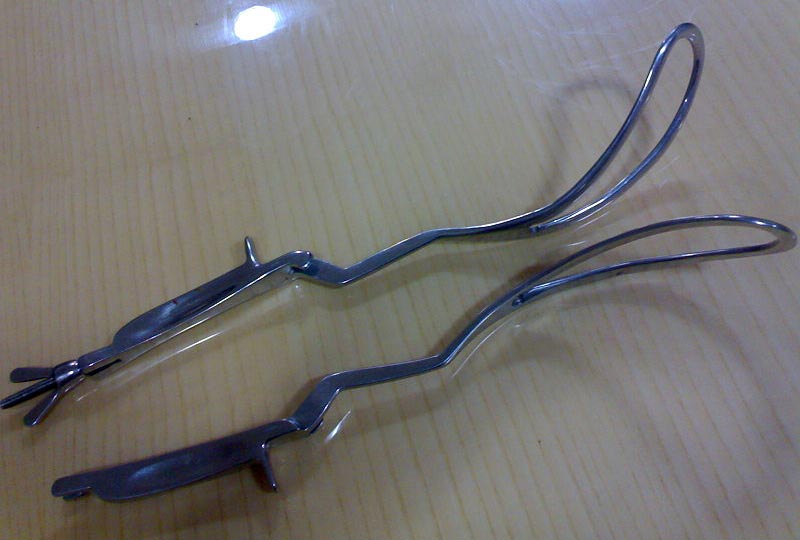 A new study published in the Canadian Medical Association Journal has revealed growing safety issues relating to operative vaginal deliveries, a significant concern for obstetrical malpractice lawyers and healthcare experts. The study, led by Giulia Muraca, a postdoctoral fellow at the University of British Columbia's School of Population and Public Health, looked at nearly two-million singleton births that took place in Ontario, Alberta, Saskatchewan, and Manitoba between 2004 and 2014. It found that the rate of trauma in deliveries using forceps or vacuum rose from 16.6 per cent in 2004 to 19.4 per cent in 2014 for women having their first child, the Globe and Mail reported, and from 13.8 per cent to 18.7 per cent for women who had had a previous C-section.
The most significant increase – from a rate of 19.4 per cent to 26.5 per cent – came in deliveries involving forceps.
For years, obstetricians have sought to reduce the rate of deliveries by C-section due to relatively higher risks to mothers and infants – which obstetrical malpractice lawyers are familiar with – and longer recovery times. Operative vaginal births are considered a safer alternative; however, trauma rates must be reduced. Injuries such as perineal lacerations and obstetric anal sphincter injuries, the most common sources of trauma in forceps deliveries, can cause serious side effects including pain, incontinence, and sexual dysfunction.
"These are high quality of life impairing complications," Ms. Muraca told the Globe and Mail.
The nature of these complications means that many women aren't aware of the risks of forceps deliveries; injured patients are reluctant to talk about their experiences, and doctors worry that discussing the potential side effects will push patients towards C-sections.
The solution, of course, is to improve safety in forceps and vacuum deliveries. To do so, young doctors will need more training and practice, which is hard to come by due to high C-section rates.
"It's very important to find a way to get that training in for younger doctors," said Gabrielle Cassir, an obstetrician in the maternal fetal medicine department at Mount Sinai Hospital, to the Globe. Mount Sinai is leading that charge by opening a safe forceps program.
Even in medically advanced countries like Canada, birthing injury remains a real risk for many mothers. Improving awareness of the dangers of operative vaginal deliveries, as the Canadian Medical Association Journal report aims to do, is an important first step toward improving overall safety in the delivery room.
If you or a member of your family has been injured during childbirth, contact the obstetrical malpractice lawyers at Neinstein Medical Malpractice Lawyers to learn how our experienced team can help.