Oct 28, 2021 in News --> Legal Representation
What is Pediatric Medical Malpractice?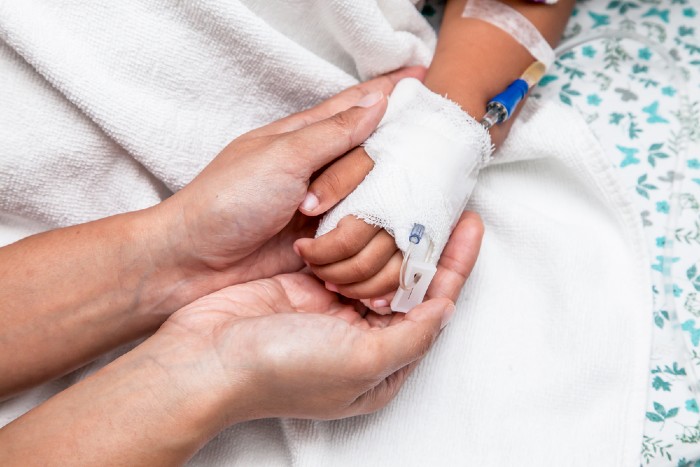 There are few things as traumatic to a family than a child's serious injury or illness. Nobody deserves the lifechanging challenges that come with traumatic injuries, but they seem especially unfair when endured by a child. That's why our team takes special care with pediatric medical malpractice cases. When you hire a medical malpractice lawyer from Neinstein, you're hiring a team with years of experience representing some of Ontario's most vulnerable malpractice clients. Through this experience, we have come to understand the unique challenges faced by these clients and their families. Reach out today to schedule a free, no-obligation consultation.
What Makes Pediatric Medical Malpractice Cases Different?
All viable medical malpractice cases in Canada involve at least one plaintiff with serious, often lifechanging injuries. What sets pediatric cases apart is the impact on the client's life and the scope of support and care that the client requires. When a person is injured as a child, there is a tangible sense of a life being stolen; they may never be able to experience the quality of life they deserve. They may also, in all likelihood, require decades of close care and support: attendant care, adaptive equipment, physiotherapy, etc.
These factors can make pediatric medical malpractice claims more significant than claims involving adults with similar injuries. A lifetime of attendant care can cost millions of dollars, far more than the average family can afford.
What are Some Common Forms of Pediatric Medical Malpractice?
Generally speaking, any instance of medical malpractice affecting a child is pediatric medical malpractice. Our team has experience representing young clients in a variety of scenarios, including infectious complications and pediatric brain injuries.
Infectious complications, including sepsis, are mostly commonly caused when an infection or illness is undiagnosed, belatedly diagnosed, or mismanaged. Delayed diagnosis can be caused by delays in recognition, testing, or treatment of symptoms, by a breakdown in doctor-patient communication, or through systemic failures.
Sepsis occurs when the body's immune system works so hard to combat an infection that severe inflammation occurs throughout the body. This can lead to organ failure, tissue damage, brain injury, amputation, and a host of other adverse outcomes.
Pediatric brain injuries can occur due to a variety of traumatic and non-traumatic causes. They can have serious, sometimes lifelong impacts on a child's development, functioning, and quality of life.
In the case pediatric infectious complications, brain injuries, or other adverse medical events it is the job of a medical malpractice lawyer to investigate what happened and determine the viability of a lawsuit. At Neinstein, our team has acted for numerous Ontario families, and has even been retained by government agencies in Ontario to investigate the circumstances of medical injuries.
Contact Neinstein Personal Injury Lawyers
If your child has been injured in a medical setting, contact Neinstein today to schedule a free, no-obligation consultation with an experienced medical malpractice lawyer. Our team will review your case, determine the viability of your claim, and provide guidance and advice during the next steps of the legal process.
Image: Shutterstock