Jan 27, 2022 in News --> Legal Representation
A New Year's Refresher on Medical Malpractice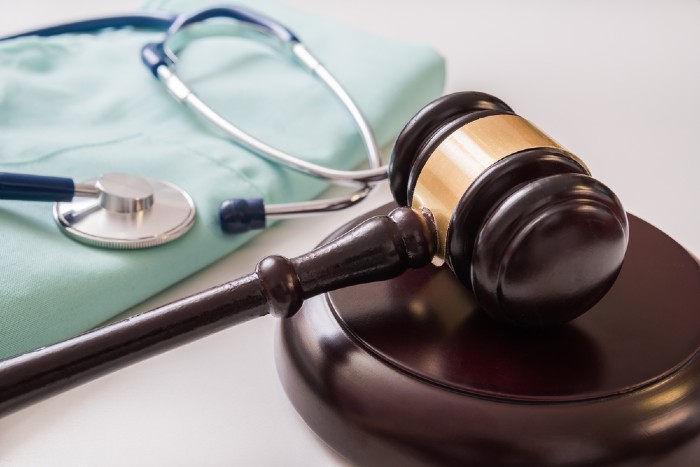 The New Year isn't just for making resolutions – it's also a great time to sharpen your skills and brush up on existing knowledge. With that in mind, this blog will revisit some medical malpractice basics. What is medical malpractice? How can a medical malpractice lawyer help if you've been injured in a medical setting? What makes medical malpractice cases so challenging in Canada?
What is Medical Malpractice?
Medical malpractice occurs when a healthcare practitioner – a doctor, nurse, dentist, psychologist, optometrist, etc. – causes an injury and falls below the standard of care. Falling below the standard of care can take many forms. In some cases, the practitioner may make an avoidable error. In others, they may fail to provide a treatment or deliver an inappropriate treatment.
It's important to remember that not all injuries and negative health outcomes are the result of medical malpractice. Medical procedures are risky by nature and doctors are generally not penalized for negative outcomes resulting from care that meets an acceptable standard. If you've been injured in a medical setting, contact a medical malpractice lawyer as soon as possible to discuss your options.
How Can a Medical Malpractice Lawyer Help?

Medical malpractice is a unique – and uniquely challenging – field of personal injury law, which is why victims of medical mishaps are advised to contact a specialized medical malpractice lawyer. These lawyers have unique expertise relating to medical best practices and procedures and Ontario law. At Neinstein Personal Injury Lawyers, our Medical Malpractice Group has helped many injured patients access fair and reasonable compensation for the injuries they have incurred. If you've been injured in a medical setting, Neinstein Personal Injury Lawyers can help – contact us today to learn more.
What Makes Medical Malpractice Cases Challenging?

Medical malpractice cases are notoriously difficult to win in Ontario, and in Canada more broadly. There are several reasons why this is the case. First, the standard for proving malpractice has occurred is quite high. Not only must your medical malpractice lawyer establish that negligence has occurred, but they must also prove that the negligence caused an injury, and that the injury could have been avoided or reduced had the medical practitioner upheld an appropriate standard of care.
Making matters more complicated is the fact that physicians in Canada are defended in malpractice lawsuits by the Canadian Medical Protective Association (CMPA), a taxpayer-funded organization with significant resources.
Contact Neinstein Personal Injury Lawyers
If you've been injured during a visit to the hospital, doctor's office, or any other medical setting, contact us today to schedule a free, no-obligation consultation with an experienced medical malpractice lawyer.
Image: Shutterstock