Jun 09, 2022 in News --> Legal Representation
New Brunswick Case Confirms that Negative Outcomes Don't Necessarily Mean Medical Malpractice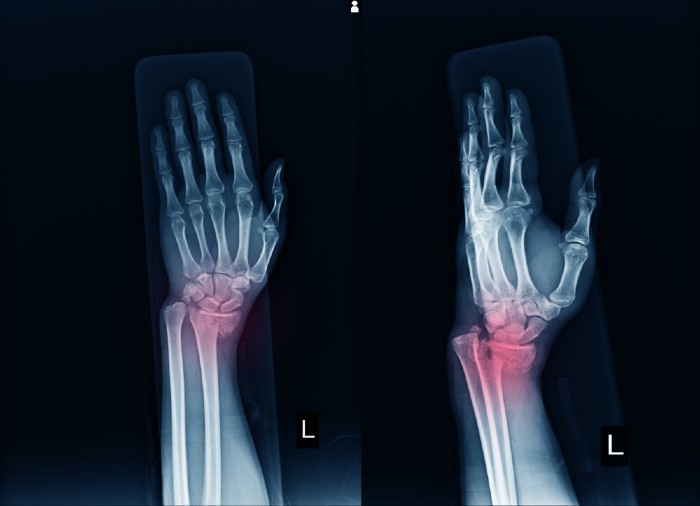 It's not unreasonable for a patient who experiences negative outcomes from their hospital or doctor's visit to assume that some sort of error has occurred. After all, most Canadians visit the hospital numerous times throughout their lives without any adverse effects. But not every negative medical outcome is the result of an error, and even when an error has occurred, there's no guarantee that a medical malpractice lawsuit would be successful.
In the recent medical malpractice lawsuit Young v Dr. Bandyayera, the New Brunswick Court of Appeal re-established that negative outcomes do not, in and of themselves, confirm malpractice. Here's what happened, per Canadian Lawyer:
The plaintiff, Young, visited the defendant, Dr. Bandyayera, several times due to wrist pain. He eventually alleged that the doctor's failure to promptly diagnose his left wrist fracture caused a 'permanent partial disability.' The plaintiff further alleged that he had disclosed the fall that led to the wrist injury during his first appointment with the doctor in 2011.
The doctor's notes refuted the second of these allegations, stating "no trauma" on all appointments and in the referral to Young's physiotherapist. The trial judge ultimately found Dr. Bandyayera's testimony more reliable and dismissed Young's claim.
Young appealed the decision to no avail. The provincial Court of Appeal noted that "a trial judge is entitled to rely on chart notes," especially considering they were consistent with and supported by additional evidence. The court further ruled that 'a bad outcome by itself does not establish causation,' per Canadian Lawyer.
With that in mind, it's worth revisiting when a medical malpractice lawsuit would be viable. As we've discussed before, there are numerous challenges associated with malpractice claims in Canada, from confronting the CMPA to securing expert witness testimony. But at the heart of these cases are the following obstacles:
Establishing that the injured patient was owed a duty of care by the defendant medical professional(s)
Establishing that the defendant medical professional breached that duty of care
Establishing that the plaintiff suffered substantial negative impacts
And establishing that the defendant's breach was the cause of those negative impacts
If you've been injured in a medical setting, contact Neinstein Personal Injury Lawyers today to schedule a free, no-obligation consultation with an experienced medical malpractice lawyer. During this meeting, we will seek to determine whether you have a viable path to a successful medical malpractice lawsuit. Reach out today to learn more about how we can help.
Image: Shutterstock