May 19, 2022 in News --> Legal Representation
Court of Appeal Limitation Period Ruling Underscores Importance of Contacting a Medical Malpractice Lawyer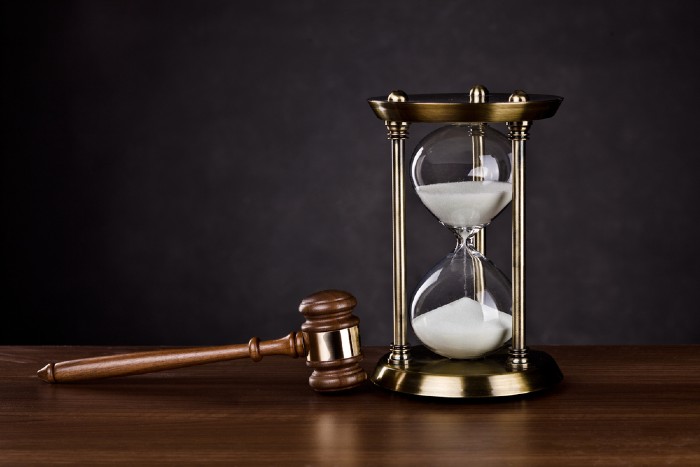 Among the many challenges associated with medical malpractice claims is the limitation period. In general, claims for damages incurred as a result of medical injuries must be brought within two years of the accident's occurrence, although there are exceptions to this rule. The recently decided Ontario Court of Appeal case Andrews v. Pattison further clarifies the limitation period for malpractice claims in Ontario, underscoring the importance of promptly contacting a medical malpractice lawyer if you've been hurt in a medical setting.
The following information was reported by Canadian Lawyer magazine.
Andrews v. Pattison
In 2008, Lisa Gorton sought medical attention from Dr. Leslie Pattison due to chest pain and shortness of breath. The doctor ordered an x-ray, but no anomalies were found. Five years later, in 2013, Dr. Pattison ordered a subsequent x-ray, the results of which led to a diagnosis of lung cancer. Gorton died from the disease the next year.
The medical malpractice claim against Dr. Pattison was filed by Amanda Andrews, an estate trustee, after consulting with a medical malpractice lawyer in 2014. The claim was dismissed by a motion judge because it was brought outside the applicable limitation period.
At appeal, Andrews' legal team argued that the motion judge erred in their assessment of when the limitation period began. Andrews suggested the period should begin upon receipt of expert evidence, in 2015.
The Ontario Court of Appeal disagreed, finding that the limitation period properly began after the consultation with the medical malpractice lawyer. It dismissed Andrews' appeal.
"A claim is discovered when a plaintiff has knowledge, actual or constructive, of the material facts on which a plausible inference of liability on the defendant's part can be drawn," the court reasoned. "A plausible inference lies along a spectrum, ranging from mere suspicion to certainty."
Contact Neinstein Personal Injury Lawyers Today
As previously mentioned, the Court of Appeals ruling in Andrews v. Pattison further confirms the importance of consulting with an experienced medical malpractice lawyer if you believe you have been the victim of medical malpractice. If you've been injured in a medical setting, contact Neinstein Personal Injury Lawyers today to schedule a free, no-obligation consultation. While not every medical injury is reasonable grounds for a medical malpractice claim, our experienced team will listen to your story, assess the viability of your case, and explain the next steps in the legal process should we decide to move forward.
Reach out today to learn more about how we can help.
Image: Shutterstock