Jul 15, 2021 in News --> Legal News
Neinstein's Team of Personal Injury and Medical Malpractice Lawyers Recognized in Top 10 List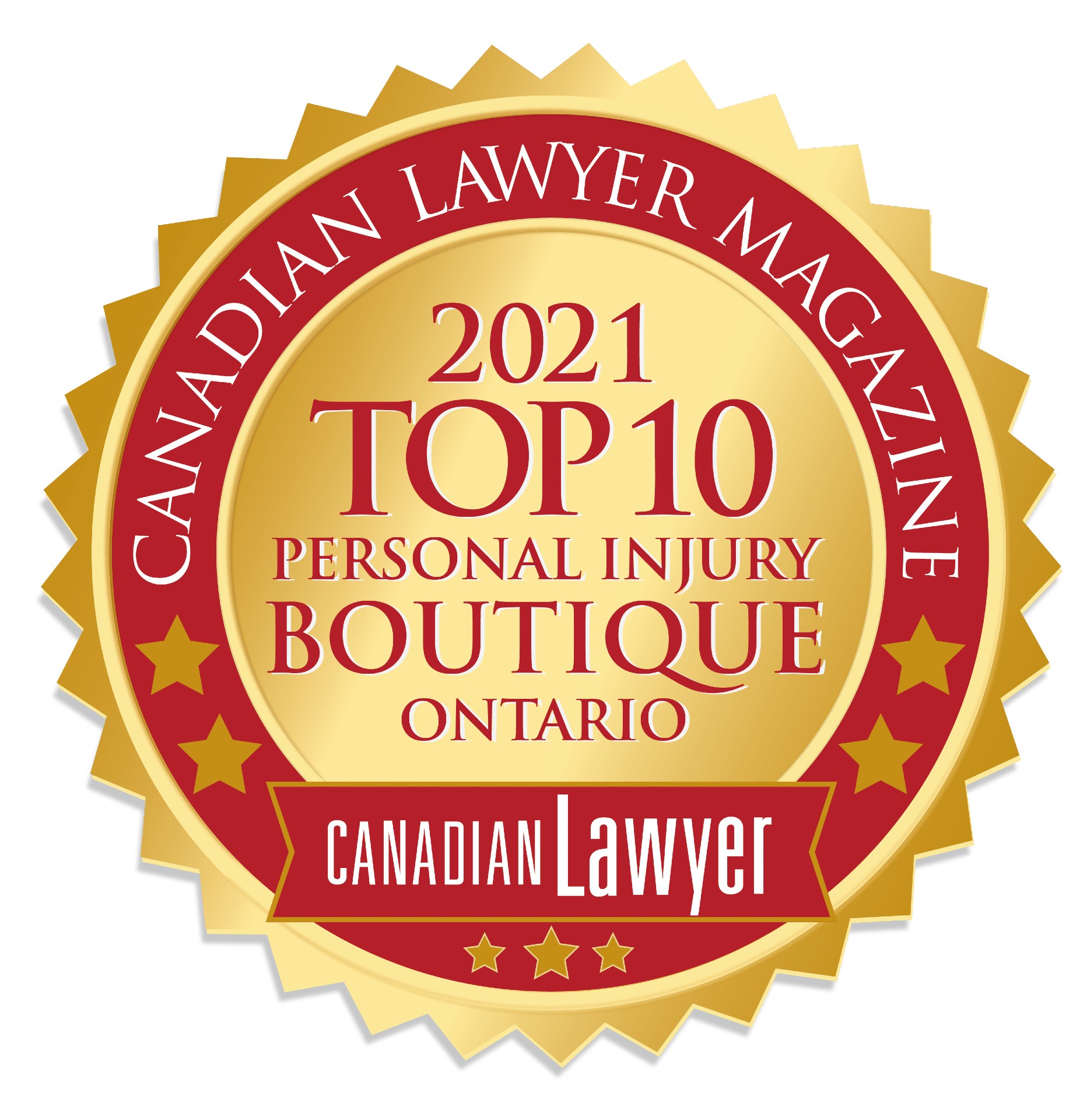 In June, Neinstein Personal Injury Lawyers was named one of Ontario's 'Top 10 Personal Injury Boutiques 2021' by Canadian Lawyer, a designation awarded to experienced and reputable personal injury law firms with proven track records of success and client service. For more than 50 years, the Neinstein team of personal injury and medical malpractice lawyers has helped vulnerable, seriously injured accident victims from across Ontario access compensation to help fund their recoveries.
Medical malpractice law is an important part of Neinstein's service offerings. As we have discussed many times on this blog, medical malpractice cases are notoriously challenging for plaintiff-side lawyers in Canada. The odds are perpetually stacked against the victims of medical errors, who often require significant long-term support as they recover from their injuries. Our medical malpractice lawyers are proud to accept complex cases that other law firms avoid, and this willingness to accept daunting legal challenges contributed to our Top 10 designation.
The annual Top 10 lists from Canadian Lawyer are created based on survey responses from lawyers, in-house counsel, and clients across Canada. Respondents are asked to rank firms from a preliminary list, with the option to add an unlisted firm. Final rankings are determined through a points system in which firms are awarded points on a sliding scale. In order to qualify for the Top 10 Personal Injury Boutiques list, firms had to acquire at least 80 per cent of their business through personal injury files.
In addition to naming the Top 10 Personal Injury Boutiques in Ontario, the magazine also highlighted five firms from Western Canada and five firms from Atlantic Canada.
Neinstein's medical malpractice lawyers have expertise in a variety of medical malpractice claims, including the following:
Contact Neinstein Medical Malpractice Lawyers
If you or someone you know has been injured in a medical setting, contact Neinstein Medical Malpractice Lawyers today to schedule a free, no-obligation consultation with a member of our team. We will review your claim and the specifics of your case, explain your legal options, and provide the guidance and support you need on your road to recovery.