Feb 04, 2021 in News --> Legal News
Supreme Court Rules in Plaintiff's Favour in Medical Negligence Case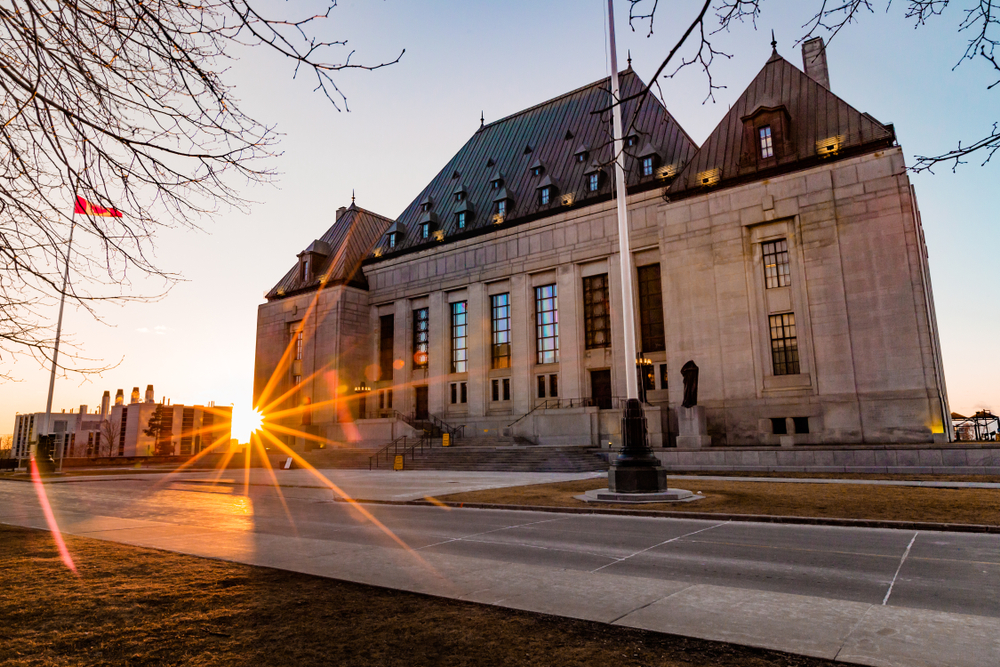 On January 18, the Supreme Court of Canada issued a short but critical decision in Armstrong v. Ward, a medical negligence case derived from a 2010 operation. The decision was applauded by medical malpractice lawyers in Ontario and across Canada.
The Case
In February 2010, Dr. Colin Ward performed a colectomy surgery on Susan Armstrong at Royal Victoria Regional Health Centre in Barrie, Ontario. Armstrong suffered complications as a result of damage to her left ureter and eventually lost a kidney. She sued Dr. Ward for negligence, stating that the doctor's improper use of a cauterizing device led to her injuries.
At trial, both sides agreed that Armstrong had suffered damages worth $1.3 million. Dr. Ward denied any negligence; the trial judge disagreed and awarded Armstrong the full amount.
The Appeal
The Ontario Court of Appeal sided with Dr. Ward in a majority decision. Writing for the majority, Justice David M. Paciocco stated that the "trial judge erred in law in identifying and applying the standard of care. Indeed, on the findings of fact he did make, had the trial judge applied the law correctly, he would have found that Dr. Ward is not liable."
"In simple terms," Justice Paciocco also wrote, "the trial judge effectively concluded that if Dr. Ward injured Ms. Armstrong's ureter with the cauterization tool he was employing, he would be liable. Instead, the trial judge should have determined whether Dr. Ward performed the operation in the manner that a reasonably prudent surgeon would have."
Dissenting Opinions
Appeals Court Justice Katherine van Rensburg disagreed with the majority decision. Writing in dissent, she said: "the trial judge's conclusions respecting standard of care were supported by the evidence at trial." According to Law Times, she also 'highlighted the problem with the idea of attempting to take steps versus ultimately achieving the goal of expected standard of care.'
Several medical malpractice lawyers publicly voiced concerns about the Court of Appeal decision. Speaking to Law Times, one lawyer said the decision requires "the plaintiff to come up with an explanation for the specific way the doctor was negligent, which creates an imbalance between the defendant and the plaintiff where the defendant has the advantage of knowing what happened during the operation."
In other words, the decision put plaintiffs in surgical negligence cases in an almost-impossible position. How can they provide necessary proof of negligence when they are unconscious during the procedure? In this scenario, only the defendant surgeon would be able to provide valid evidence.
There was also concern that the decision would make it acceptable for a doctor only to take the required steps necessary to uphold the standard the care, even if the standard was not actually upheld.
"It's concerning to say proficiency isn't required essentially," Armstrong's lawyer told Law Times. "It is also concerning to plaintiffs that a physician could testify to, 'I tried to take all the steps – I may not have been successful, but my intention was to take the steps.' That could be a defence to almost anything if that decision were to hold on that basis."
Precedent Concerns
Naturally, medical malpractice lawyers were concerned that Armstrong v. Ward would be used as precedent by medical professionals across the country. OrilliaMatters.com reported that it had already been used for guidance in a Manitoba case by June 1.
"We had concerns about the precedent that was set in the Ontario Court of Appeal that it might result in there being an exception created for medical defendants that doesn't exist for defendants in other types of negligence actions, that they can essentially say that they attempted to do everything they should do and that that's enough," Armstrong's lawyer told OrilliaMatters.com. "And it doesn't matter that there's a very poor outcome or experts suggesting that the most likely reason for the poor outcome is negligence."
Supreme Court Decision
Medical malpractice lawyers were relieved when the Supreme Court of Canada announced last summer that it would hear the case. Armstrong's appeal was heard on January 18, and the Court promptly issued a brief decision. Chief Justice Wagner wrote:
"The appeal is allowed for the reasons of Justice van Rensburg, with costs throughout. The judgement of the Court of Appeal is set aside and the trial judgement is restored."
Contact Neinstein Medical Malpractice Lawyers
If you or a member of your family has been injured in a medical setting, contact Neinstein Personal Injury Lawyers today to schedule a free, no-obligation consultation. Our team of experienced medical malpractice lawyers will assess your claim, explain your legal options, and provide the guidance and support you need on your road to recovery.
Image: Shutterstock