Mar 24, 2022 in News --> Legal News
Limitation Periods in Medical Malpractice Lawsuits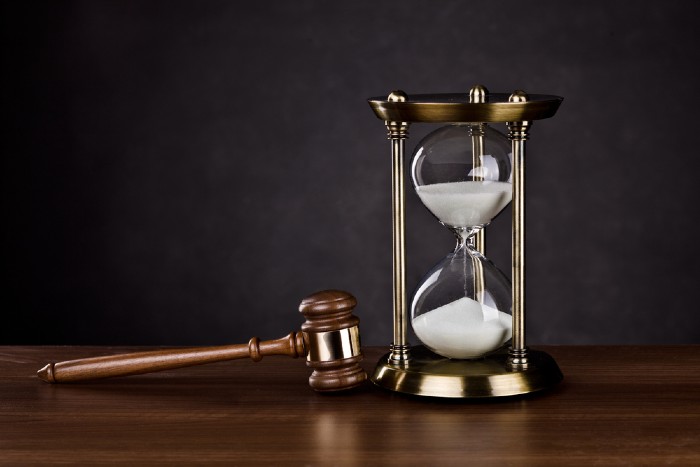 In Ontario, a person who is injured by the negligence or error of another party has a distinct period during which they can file a personal injury or medical malpractice claim. Just recently, the Ontario Court of Appeal dismissed a malpractice claim, launched this year, for damages stemming from a surgery performed in 2004.
With that court decision in mind, let's take a look at limitation periods for medical malpractice lawsuits in Ontario.
What is a Limitation Period?
Ontario's Limitations Act sets out time limits for prospective plaintiffs in civil lawsuits to initiate their claims. When a lawsuit is initiated after the limitation period has expired, the court is likely to dismiss the action.
Limitation periods exist to provide relief to potential defendants. Even if a person has committed a negligent act, Ontario's legal system stipulates that that person should not worry forever that they might face legal action.
The Two-Year Limitation Period
The basic limitation period for civil lawsuits in Ontario, including medical malpractice claims, is two years. That means an injured patient will have two years from the time they were injured, or from the time that they became aware of their injuries, to launch a claim against their care provider.
There are several exceptions to the two-year limitation period, but perhaps the most important pertains to young plaintiffs and to injured persons who lack the capacity (physical/mental) to start a claim on their own. If an injury victim is under the age of 18 at the time of their injury, the two-year limitation period will not commence until they are of age. If a person lacks capacity, the limitation period does not run against them while they are incapacitated and are not represented by a Litigation Guardian.
The 15-Year Limitation Period
Though there are exceptions to the two-year limitation period, Ontario courts will almost never allow a claim to proceed that is based on injuries occurring more than 15 prior. Such was the case in the lawsuit mentioned above, Taylor v. David, in which the plaintiff, Andrea Theresa Taylor, sought compensation for injuries resulting from a jaw surgery performed by Dr. Lesley David and Dr. Larry Raley at Mississauga's Trillium Health Centre more than 17 years earlier.
According to Canadian Lawyer, the plaintiff sought to justify her late claim by stating that the defendants had failed to disclose her medical records, that she was unable to commence proceedings due to her physical and psychological state, and that her son, who she claimed was also owed compensation, was a minor when the surgery took place.
The court found that 'Taylor failed to prove that any of the exceptions to the 15-year limitation period applied to her, so her claim was properly dismissed by the motion judge for being statute-barred,' Canadian Lawyer reported.
Contact Neinstein Medical Malpractice Lawyers
If you've been injured in a medical setting, contact Neinstein Personal Injury Lawyers today to schedule a free, no-obligation consultation with a member of our Medical Malpractice Group. Our team will be happy to listen to your story, assess the viability of your claim, and explain the next steps in the legal process.
Image: Shutterstock