Sep 12, 2022 in News --> Legal News
12-Year-Old's Family Fights for Justice After Medical Negligence Leads to Amputations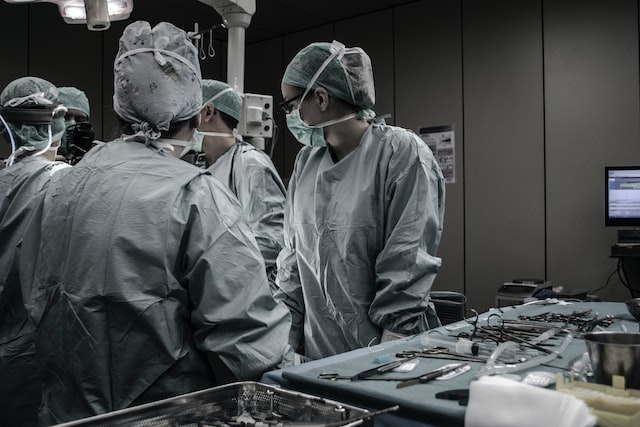 Kamryn Bond had to have both her legs, right hand, and three fingers on the left amputated when she was only 11 months old. Her family alleges that the hospital and physicians involved in her care misdiagnosed her bacterial lung infection, which developed into sepsis and led to septic shock. Our Neinstein medical malpractice lawyers are fighting on behalf of Kamryn and her family for just compensation in a complex medical malpractice trial before the courts in Edmonton, Alberta.
Kamryn's Determination to Lead a Normal Life
Kamryn's story was recently profiled by the CBC. Janice Johnston, reporter, writes about how Kamryn has grown up to be a fighter. Instead of using a wheelchair, she goes to school wearing prostheses and tries to fit in with the kids. "Kamryn has really been trying to fit in the past couple of years," Dale, Kamyn's mother, told the court. "I think she's just trying to be a normal, 12-year-old little girl." But it's not easy. Kamryn has to wear prostheses for 12 to 14 hours every day and she's on the receiving end of bullying and teasing.
Her struggles don't end once she's home. The family's house is not wheelchair accessible and Kamryn has to crawl her way up to her second floor bedroom. In the future she's likely to face continued health challenges and a loss of income.
"She's entitled to everything, so she can experience life's joys rather than being hailed as resilient," says Stacy Koumarelas, partner and Neinstein personal injury lawyer representing Kamryn and her family in a $31.7 million medical malpractice lawsuit. If the Bond family are successful, it will be one of Canada's largest awards in a medical malpractice lawsuit.
If you or someone you know has been injured due to suspected misdiagnosis or medical negligence, get in touch with our personal injury lawyers today. Our Neinstein medical malpractice team has extensive experience representing families in paediatric negligence cases across Canada.