Sep 17, 2020 in News --> COVID-19
US Oversight Bodies Take Fewer Actions Against Doctors Amid Pandemic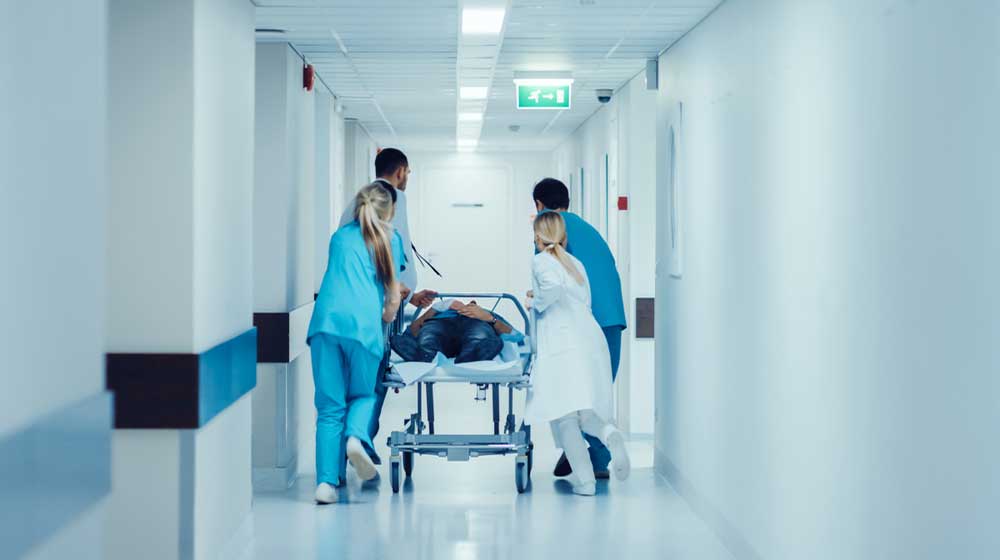 In the United States, state medical boards have taken fewer disciplinary actions against physicians in the months since the COVID-19 pandemic took hold, according to a recent report from USA Today. The sudden drop in emergency licence restrictions and suspensions has patient advocates and medical malpractice lawyers in that country concerned.
According to the report, emergency actions against doctors' licenses by state bodies fell 59 per cent in April, May, and June compared to the previous year. There was an 85 per cent reduction in emergency actions in April alone. By contrast, emergency restrictions of doctors' clinical activities by healthcare facilities fell just two per cent from January to June. In theory, that means doctors who are restricted by one healthcare facility could continue practicing at another facility in the same state.
There are a number of factors that could be contributing to this unusual development. For one, America's healthcare systems are under enormous stress as the nation continues to struggle with its response to COVID-19. Hospitals continue to host extremely vulnerable patients, and thousands of healthcare workers have become afflicted with the disease. State budgets are also under pressure as economies stall.
"It's a perfect storm: A doctor shortage, doctors are strained by the stress of the pandemic, and sicker patients," said Dr. David Sherer, an author and retired anesthesiologist, to USA Today.
The fear is that in this chaotic healthcare environment medical errors will slip through the cracks. This is particularly worrying at a time when hospital patients are uniquely susceptible to infections and complications.
Look no further than Ontario's long-term care system for evidence of the massive toll COVID-19 can take on vulnerable populations. While the province as a whole has fared much better than most US states in containing the virus, its system of nursing homes and retirement residences experienced numerous devastating outbreaks.
Several class action lawsuits have been launched to address negligence in those facilities. South of the border, it is less clear what recourse will be available to medical malpractice lawyers representing COVID patients. In New York State, for example, Governor Andrew Cuomo has provided blanket immunity to hospitals and physicians against lawsuits deriving from COVID-19 treatment. Ontario Premier Doug Ford was said to be considering similar protections for long-term care providers, but has not acted on that notion.
The COVID-19 pandemic has shone a light on the essential services offered by healthcare workers on a daily basis. Too often, our doctors, nurses, hospital staff, and other medical professionals receive insufficient praise for their commitment to our health and wellbeing. However, even amid these unprecedented challenges, patients are owed a strict standard of care. That standard should not be loosened as a result of COVID-19.
If you or a member of your family has been injured as a result of negligent care in a healthcare setting, contact Neinstein Personal Injury Lawyers today to schedule a free, no-obligation consultation. Our experienced team of medical malpractice lawyers will assess your claim and provide the guidance and representation you need during your recovery.
Photo credit: Shutterstock