May 05, 2022 in News --> Birth Injury
Medical Malpractice Lawyer Daniela Pacheco Discusses Florence Triplets Case with Canadian Lawyer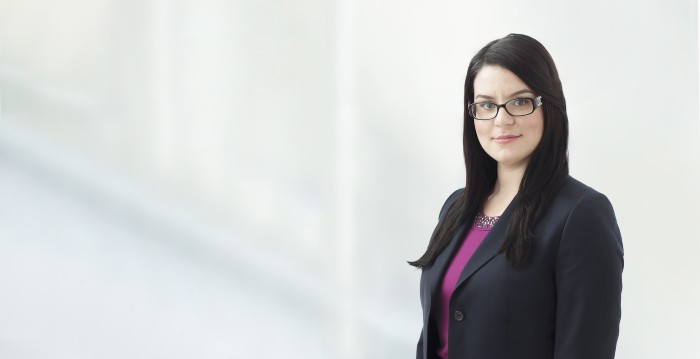 At Neinstein Personal Injury Lawyers, we believe in accepting challenging cases with precedent-setting implications when those cases have a chance of benefiting vulnerable Ontarians. That's why we accepted the Florence triplets as clients. Their case hinged on the question of whether physicians owe unconceived children a duty of care. Last month, Daniela Pacheco, a senior medical malpractice lawyer, spoke to Canadian Lawyer magazine about the challenges we and our clients faced.
The defendant in the case was Dr. Susan Benzaquen, a gynecologist who prescribed the triplets' mother, Dana, the fertility drug Serophene, which increases the risk of carrying multiple fetuses, premature birth, and a variety of health problems. We alleged that the medication should never have been prescribed due to Dana's age, the amount of time she had been trying to conceive, and several other clinical factors.
Shortly after starting the medication, Dana became pregnant with triplets. She gave birth to three children, Brody, Cole, and Taylor at 26 weeks' gestation. All three have serious health problems.
Dr. Benzaquen's lawyers filed a motion to strike the claim. The motion judge found that "there was no injury to the fetus arising from a negligent act because conception had yet to take place." The defendant's motion was granted.
The Ontario Court of Appeal sided with the motion judge's decision, and our appeal was dismissed. However, Justice J. Michal Fairburn wrote a strong dissent to the majority opinion. Jurisprudence in Ontario, she explained, "leaves open the possibility that there could be circumstances in which a physician would owe a duty of care to a future child for alleged negligence that occurred pre-conception."
Although the Florence family's application to the have the case heard by the Supreme Court of Canada was ultimately denied, Justice Fairburn's strong dissent supports the idea that this issue requires further consideration. As the Florence Triplet's application to the Supreme Court stated, "the categorical exclusion of persons injured due to the negligent provision of such medical care will leave an ever-growing number of injured persons without a remedy, without autonomy, and without protection."
Contact Neinstein Medical Malpractice Lawyer
As Daniela told Canadian Lawyer: "Our collective position is always that the most vulnerable in our society deserve our most focused and deliberate attention and advocacy. They are quite literally the people who have nobody else to fight for them."
"We have a duty as lawyers who represent these children to take it to this next level," she added. "Our responsibility is broader than taking the easy route and the easy cases. We do whatever we can to improve the lives of vulnerable Canadians – win, lose or draw."
Our medical malpractice lawyers will continue to vigorously represent vulnerable Ontarians in their fight to access justice.
Contact us today to learn more about our practice.